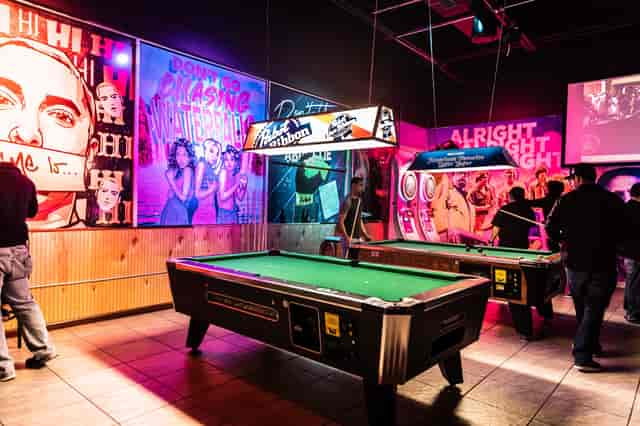 FAQ
Follow us on social media for updates on special events for kids & adults! Frequently Asked Questions:
How much do the games cost?
Price range is between .25-$1.
Do you have an ATM?
Yes.
Do we need tokens to play?
Yes, you will need tokens to play all games, token machine is available.
Are kids allowed?
Yes, all ages are welcome from open to 9 pm everyday
Do you need to be 21 to enter?
After 9 pm we are a 21+ bar, you will need a valid ID to enter. We do not accept temporary or expired ID's. All IDs must contain a photo.